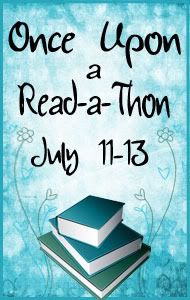 Thanks so much to everyone who entered my readathon mini-challenge! I'm still working on reading through all the entries, but there have been a lot of great ones! You guys are so creative =)
The winner is...
She chose a book by one of my favorite authors! Check out her awesome entry:
When Caitlin's parents died in a car crash the summer after senior year, she didn't know what the future would hold. Should she continue on to college a thousand miles away? Or stay at home with everything she ever knew? Fate helps her decide to start over and move in with her aunt on the east coast. Slowly her life returns to normal, except for reoccurring nightmares of that fateful night, but something changes in them each time. Her world gets overturned once again when she meets Harlan, a face she recognizes from the dreams. She cannot help but wonder, did he have something to do with the crash?
Wow, that sounds like a book I would definitely read! Congratulations, Let's Evaluate! You have been contacted.
I hope everyone enjoyed the challenge! Thanks for playing!