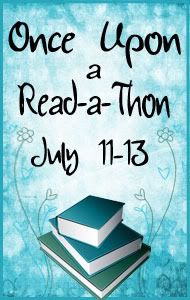 Books Read:
Today I started
Shattered Souls by Mary Lindsey
, and I'll probably finish it before I go to bed. I don't know how people read more than one book a day...of course, it might help if I got up before noon *cough*
Mini-Challenges:
YA Bliss
asked us to name our top 3 love triangles. Wow, this is hard...ok, here goes:
1. Ash and Puck from The Iron Fey by Julie Kagawa:
I am solidly Team Puck -- who doesn't love a guy who's stood by you through it all, knows you better than you know yourself and can make you laugh? But Ash definitely gets major swoony points. Those two scenes in
Iron Queen
?! *dies*
2. Gabriel, Justin and Nate from Clarity by Kim Harrington:
In my opinion, there are 3 viable options in that book, and Kim made me totally invest in each one. Gabriel's got that smokin' bad boy charm, Justin's got the appeal of an old flame, and Nate has the cute best friend vibe going on.
3. Tucker and Christian from Unearthly by Cynthia Hand:
I think this is a really unusual love triangle, which is weird because it's one of the most authentic I've read. Christian has that sexy, mysterious appeal, while Tucker is the boy who annoys you but you secretly kind of love. And FOR ONCE, Option #2 actually stands a chance! Hallelujah!
Honorable mentions:
The other challenge for today was hosted by me! You can check it out and play along
here
.