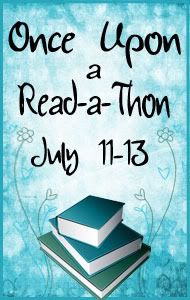 Books Read:
Today I read
Forever by Maggie Stiefvater
and wrote my review (which took forever -- ha! -- because I had to pare down all my gushing). It was supposed to go up today, but I didn't finish the review till late in the evening so it will have to go up tomorrow (with a giveaway!)
Once I get off here, I'm going to go start
Shattered Souls by Mary Lindsey
(who was kind enough to comment on my kickoff post! *waves* Hi, Mary!)
Mini-Challenges:
IB Book Blogging
asked us to answer the following questions:
1. What is your favorite type of myth (Greek, Roman, Egyptian etc)?
I love Greek mythology. I don't really know why. Maybe because that's what I'm most familiar with? I know a lot about it, especially after reading the
Percy Jackson series by Rick Riordan
, and it's always fascinated me -- especially since so much of it has subtly leaked into our own culture.
2. What is your favorite book with some type of mythology in it?
Well, like I said, I loved
Percy Jackson
. However, I also really loved
Darkness Becomes Her by Kelly Keaton
because it combines mythology with dystopia and paranormal to create a fantastic, original read (with a fierce heroine to boot). The portrayal of the mythology was also vivid and imaginative. I can't say any more because I don't want to give the surprises away!
The Musings of Almybnenr
asked us to ID books by their cover -- so I can't post my answers here because it would give it away! ;)
I'll be hosting a Mini-Challenge for the readathon tomorrow, so come on back to win some fun prizes!
Read On.